Some NEW work
After a really long hiatus working too much, doing CrossFit not quite enough, but more than before and many home improvement projects, I'm back working on some deisgn projects.
New Poster for the 2011 Weeksend season.



Click here for the full page/ full res version
Be guided by the Dark Side
Since I've lived in ABQ my whole damn life, I don't really need GPS. But if I did, I would definitely get a Tom Tom and this voice pack for it.
More Via Uncrate
Chuck D & Spooky remix "By the time I get to Arizona"
In light of the current alien nation going on in AZ, Public Enemy's own Chuck D and turntablist extraordinaire DJ Spooky have remixed the seminal PE hit from the early nineties.
Follow the link to download the track.
50,000 Websites Like Like Button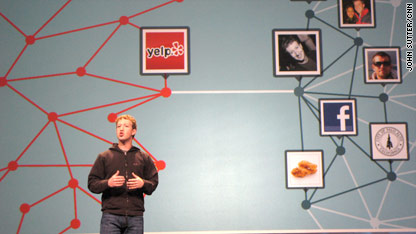 A week after facebook launches a new code snippet for putting a like button on any site, over 50k have joined in.
More via CNN
Downfall of Fair Use
Most internet denizens are familiar with parodied versions of a clip from the WWII Nazi movie
Downfall
. Recently the owners of the film delivered DMCA takedown notices to YouTube for some of the clips, which are used as parodies in most cases and are thus protected under US Fair Use Laws. Unfortunately YouTube and parent company Google honored the majorit of the takedown notices and thus become shills of big media. Congrats! The clip is humorous and very intelligently put together. WATCH IT!
Top Gear vs. The Volcano
Wired reports that the Top Gear guys were tooling around on an Icelandic volcano the week before it blew its lid.
Read more Here
Damn, Rest in Peace Guru.
Gifted Unlimited Rhymes Universal was the MC for the seminal 80-90's rap group Gangstarr. I've been a huge fan since forever and believe Guru was a positive force in the Hip hop community.
Here's one of my favorite tracks by Gangstarr
Shake ya Ass! NSFW
We were watching Treme on HBO last night, its a show about New Orleans after the hurricane and the first episode had this song in it. Minor apologies for the lyrics.
Great stuff, Mystikal, Shake ya Ass!

Brand New Site
Check it out!
Moved my site to joomla with new custom template, some new content and a whole lot more flexibility.
I know you gon dig this.
Darth Hammer or MC Vader: You Decide


Oh how i love mashed up meme metaphors